Rest Your Intentions at Our Savior's Feet
Our cloistered community fulfills a prayerful service to our world. We are continuously hearing the intentions of our brothers and sisters.
Prayer requests submitted through our web site, while not acknowledged in writing, shall be given the consideration of our sincere supplications before the Blessed Sacrament.
Donations are not required. However, if you would like to support the Sisters, you may send a check or money order to: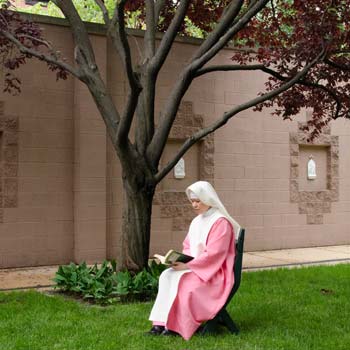 Holy Spirit Adoration Sisters, Convent of Divine Love
2212 Green St.
Philadelphia, PA 19130-3197
Please Note: Names and information will not be used for any other purpose than those stated above.